Tom&Co World Animal Day
Get consumers to the stores using a client-centric communication campaign with a personalized touch to celebrate World Animal Day.
Client

Tom & Co

Services

Strategy & Innovation
Brand Activation & Campaigns
Content & Social media
Digital Production
Print Management
Let's work together!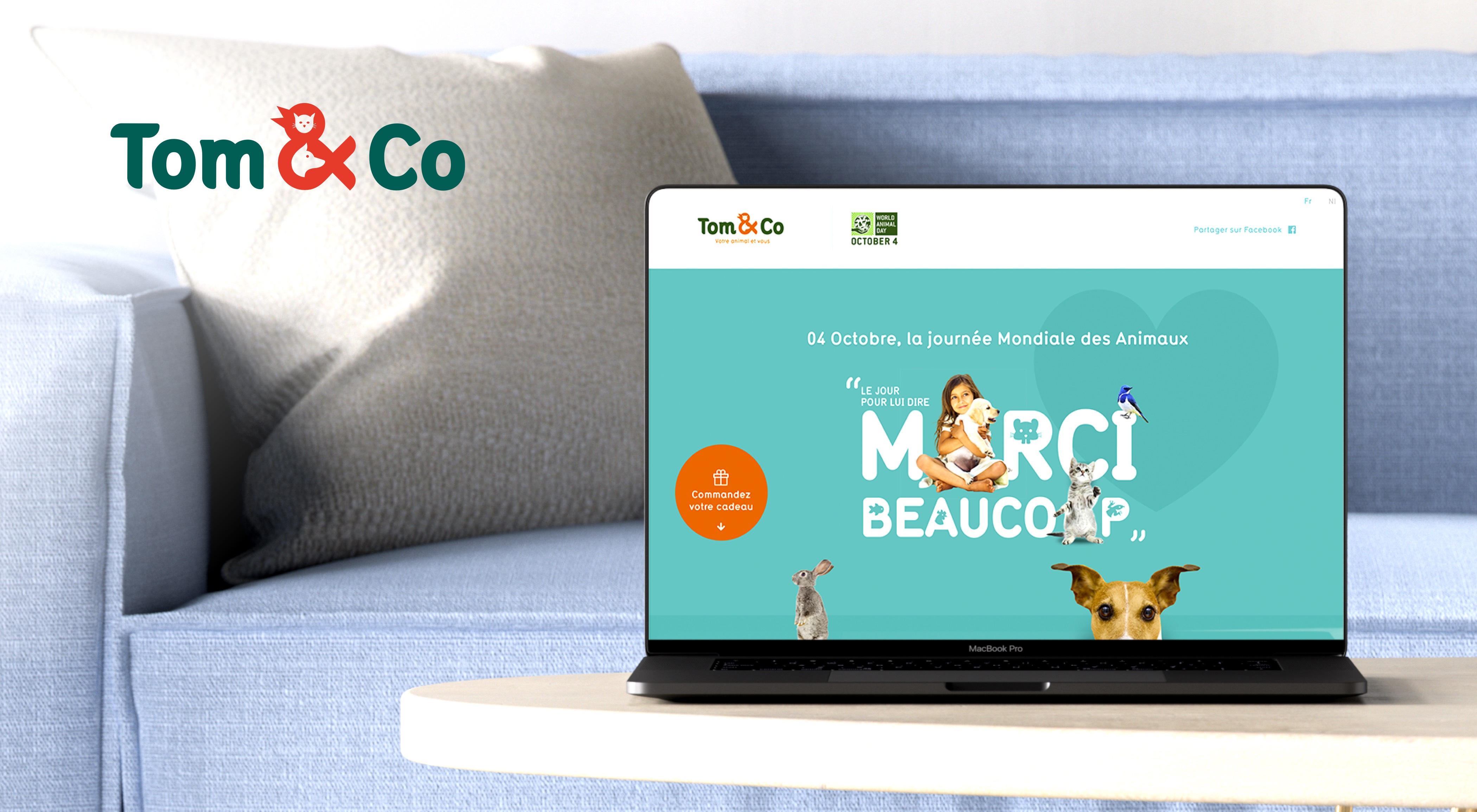 Meet the pet parents
Reduced household sizes result in the increased prominence of pets, leading to a current generation of so-called pet parents who consider pets as part of the family. Childless couples spend even up to the double on pets than typical households.
From digital to personal
What better way to celebrate the human-pet relationship than to say thank you to our trusted companions? That's why we developed a digital-first campaign based on this promise, offering consumers the possibility to personalise a placemat for their pets on a dedicated platform and pick it up in the store.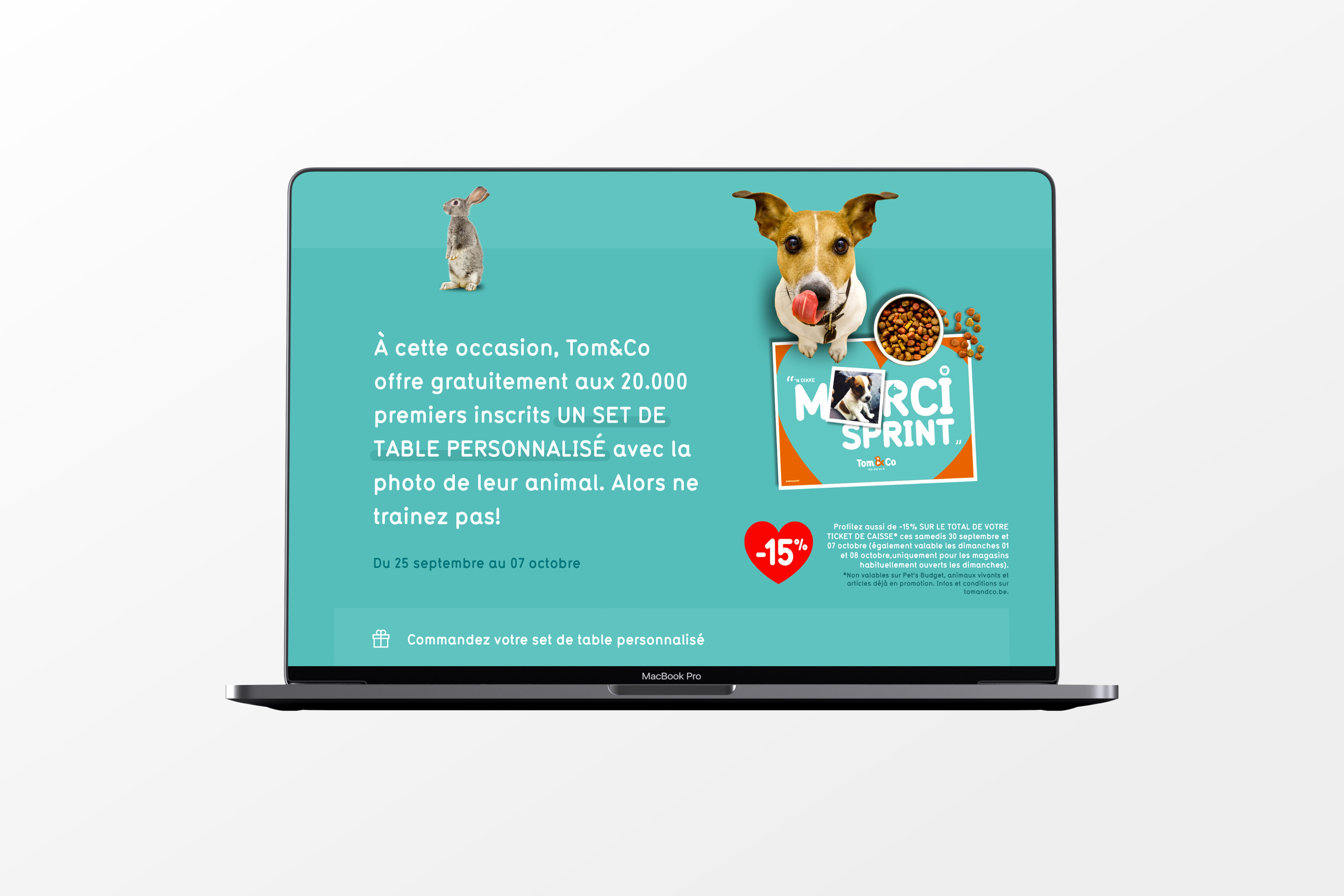 Increased visitor numbers
With over 14 000 placemats ordered in just two weeks and consumers visiting the more than 140 Tom&Co stores all over the country, the average number of visitors during this period was raised substantially.