MG Motor Europe
In 2019 MG made their first steps in launching the renewed MG brand with the introduction of the MG ZS EV. Objective for 2020: Double down on that initial succes by expanding to even more countries with additional vehicles.
Client

MG

Services

Strategy & Innovation
Digital Production

Objectives

Brand Awareness
Innovation
Brand Positioning
Let's work together!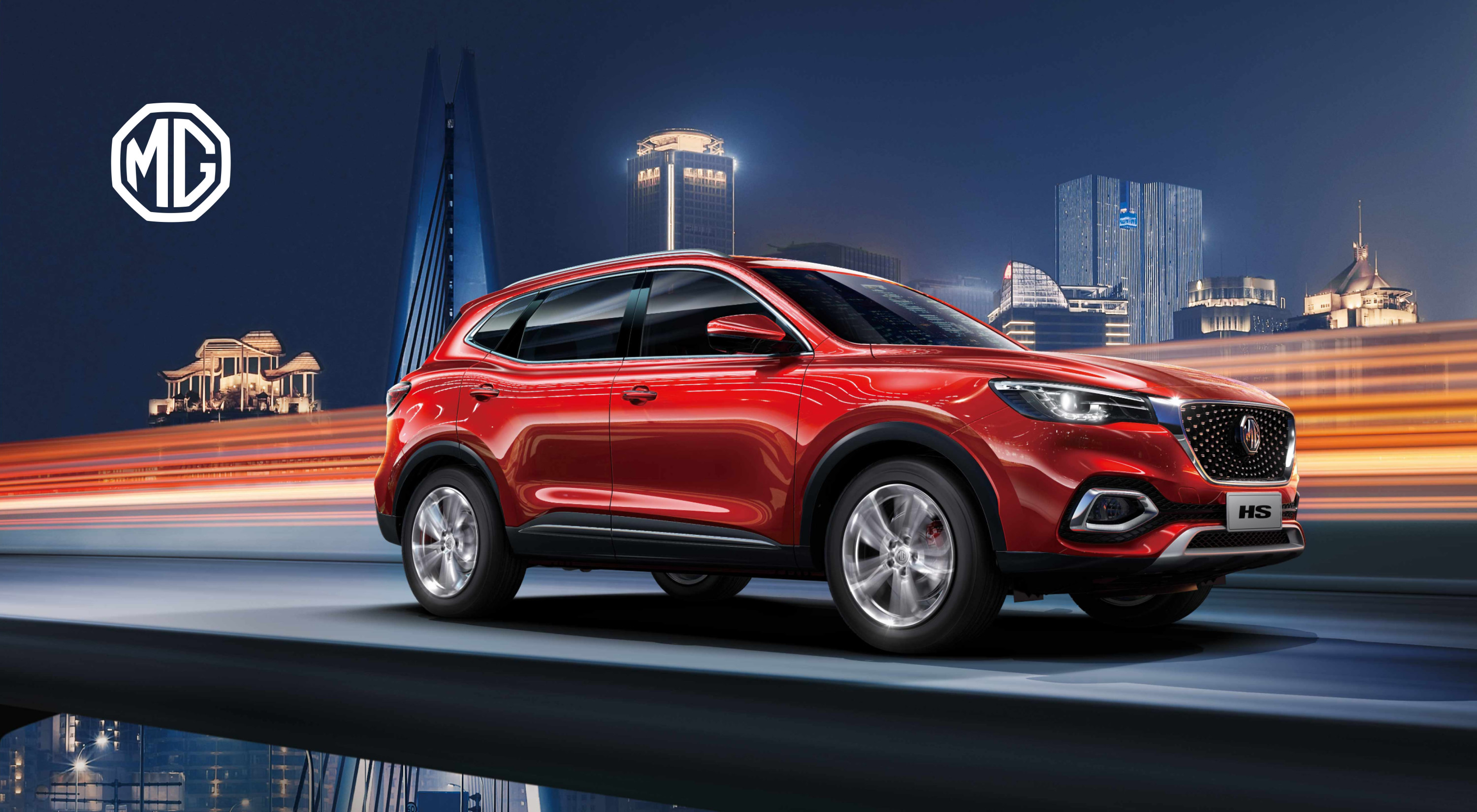 MG Europe
In 2019 MG reintroduced their brand to the European market with one all-electric compact SUV, the MG ZS EV. Not only did the vehicle receive lots of praise by the press and consumers for being a great all-rounder, but at an average of 32.000€ it was also put on the market at a very competitive price. The combination of these elements made the launch of the MG ZS EV a great success.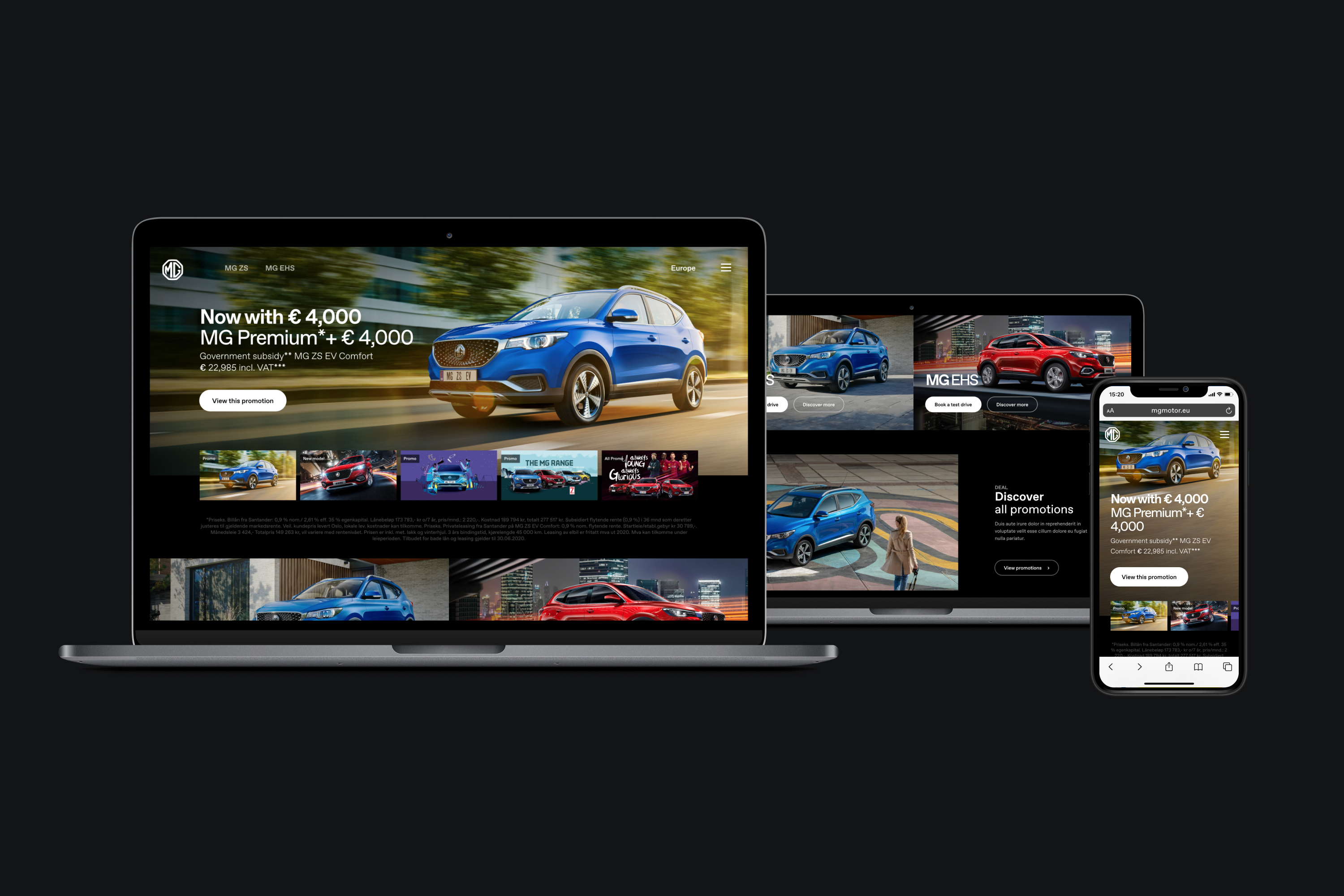 Obviously, this initial success was only the beginning for MG and as 2019 came to a close the manufacturer started preparing for the 2nd phase of their European rollout, with additional vehicles, products and services in the pipeline. The challenge however was that MG's whole digital infrastructure focused entirely on the MG ZS EV. This meant that accommodating the additional products would require a complete review of the existing website in terms of architecture, user interface and user experience.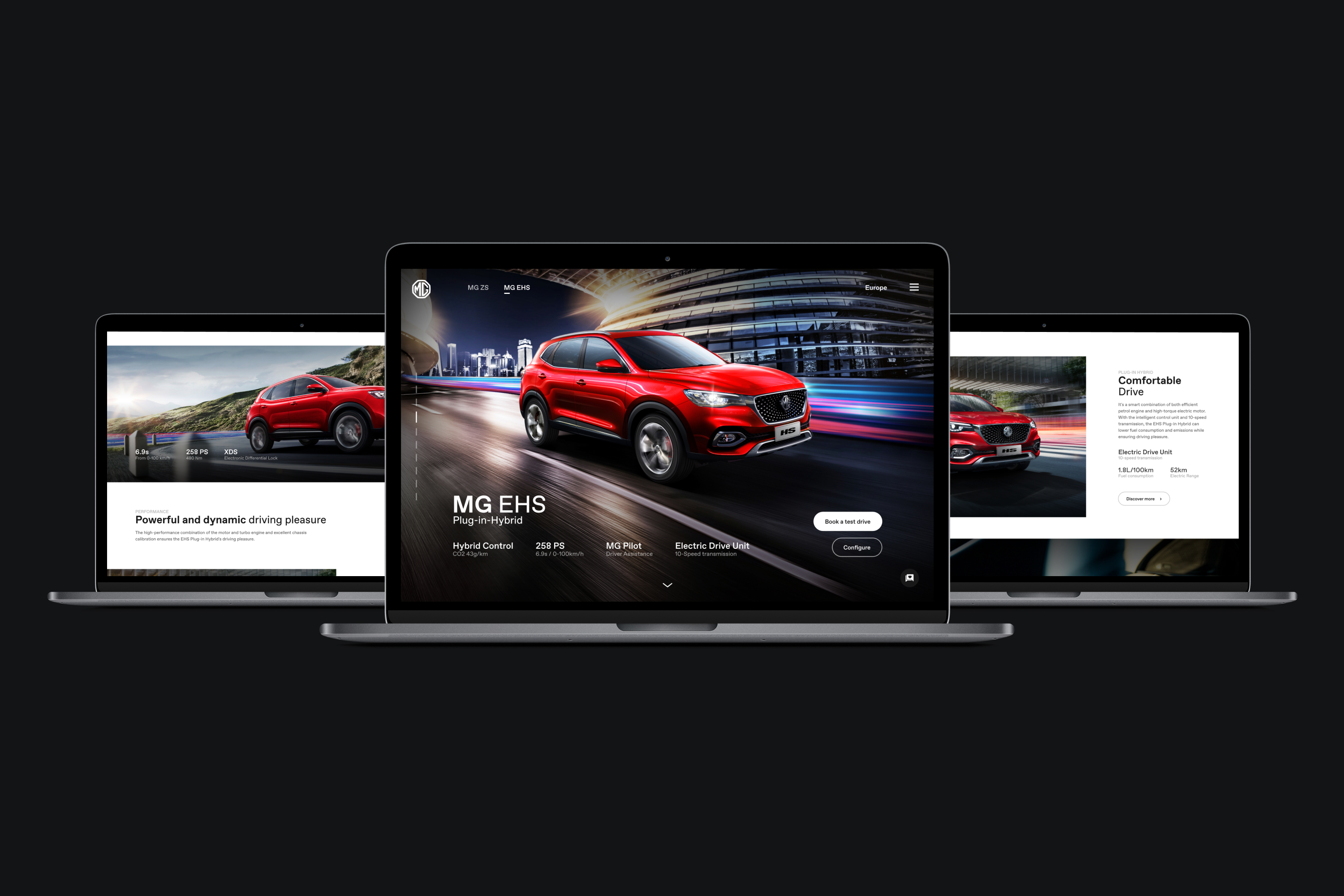 Seamless rebuild
Based on MG's business requirements, Altavia ACT* laid out a digital strategy which covered an overall improved user experience, a new website architecture that allowed the implementation of new products and a plan for a seamless transition from the old platform to the new revised version.
In addition to these structural updates, Altavia ACT* also manages the day-to-day development of the mgmotor.eu website. This means keeping up with communication requirements of the distributors in countries where MG already had a presence, but also adding additional countries in which MG is expanding their activities. In 2020, 7 countries have been added to the websites, which means a total of 13 countries to manage on a daily basis. The maintenance of these countries includes the integration of campaigns, the implementation of new prices and country specific subsidies, API development, data management and performance analyses.
Last but not least, Altavia ACT* also updated the automated marketing funnels and takes care of the country specific email campaigns to leverage MG's ever expanding email database.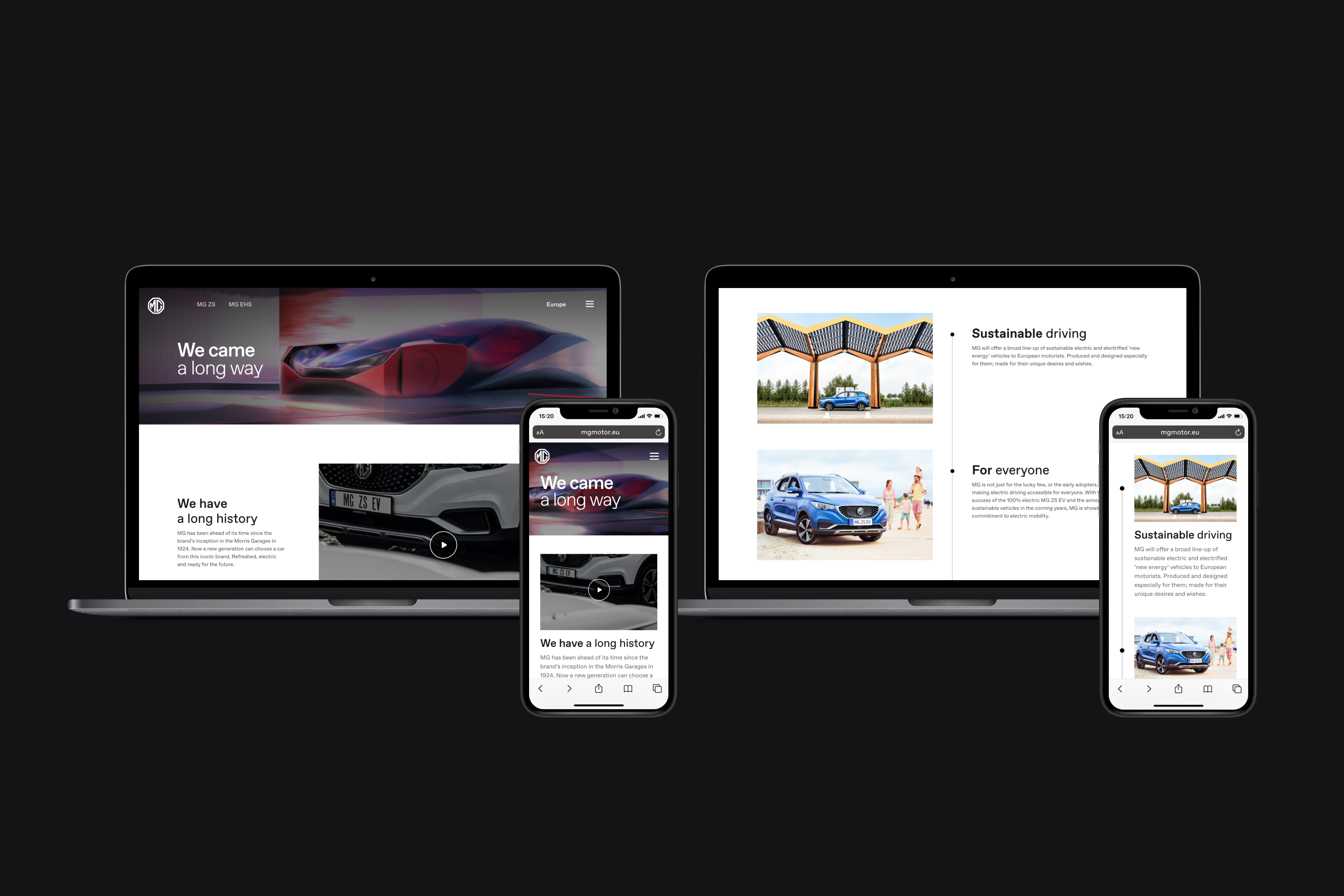 Succesfull partnership
The implementation of these different updates has resulted in a series of website KPI improvements, such as the overall visits of the website, the average session duration of a user, the amount of pages visited during a session and better and more data collection. In turn, these positive evolutions have contributed to increased conversions and sales.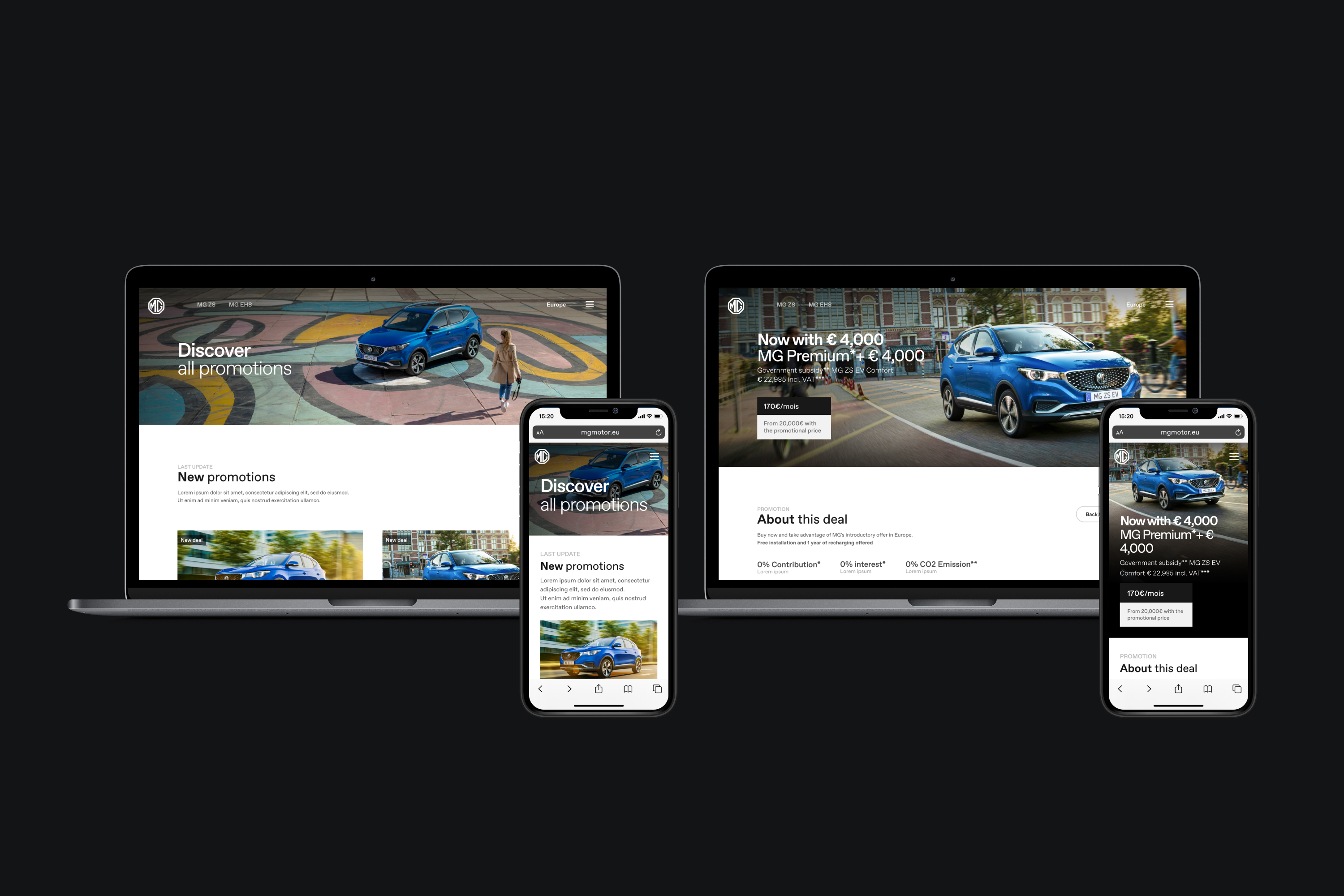 Finally, worth mentioning that these successes wouldn't have been achieved without the very close collaboration we have with our client. We work together on a daily basis, learn together and grow together. Collaboration and collective intelligence has always been part of our DNA and we are thankful for the clients that allow us to apply these work relationships. These not only prove to be more effective but also more enjoyable for all parties involved.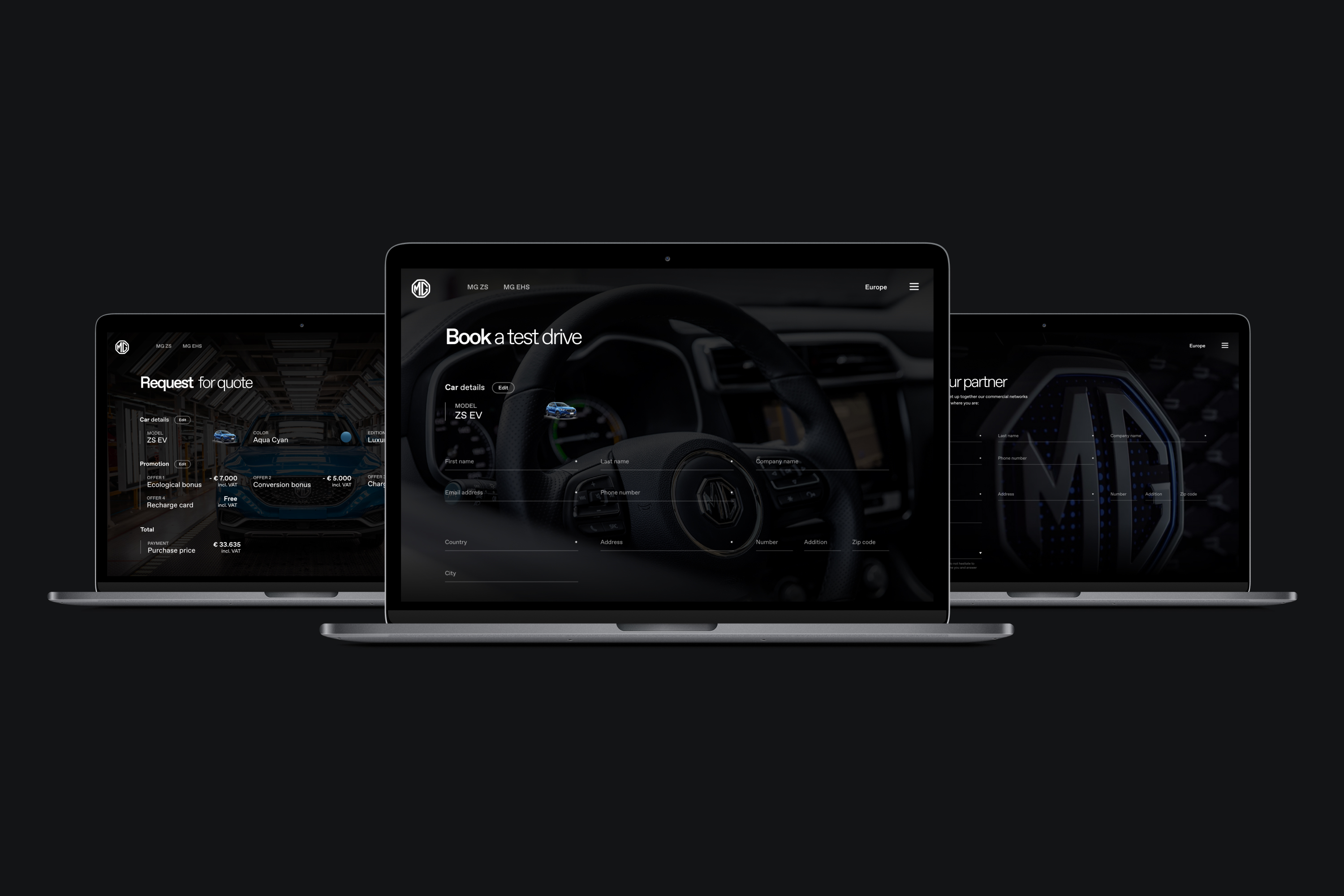 Go have a look at mgmotor.eu to check out the result (so far).
Do you think we can help you with your digital challenges? Contact us!