Proximus Shopmag
By digitalizing the Proximus Shopmag we were able to reduce the cost of print production, while reinforcing the sales team with a useful tool.
Client

Proximus

Services

Strategy & Innovation
Digital Production
Print Management

Objectives

Innovation
Drive to store
Let's work together!
From paper to digital
For over a decade we've been in charge of the Proximus Shopmag, a tool for the sales teams to guide customers in their purchase. But the paper magazine proved to be expensive in production costs and wasn't easy to update, so the need for a seamless digital version quickly became apparent.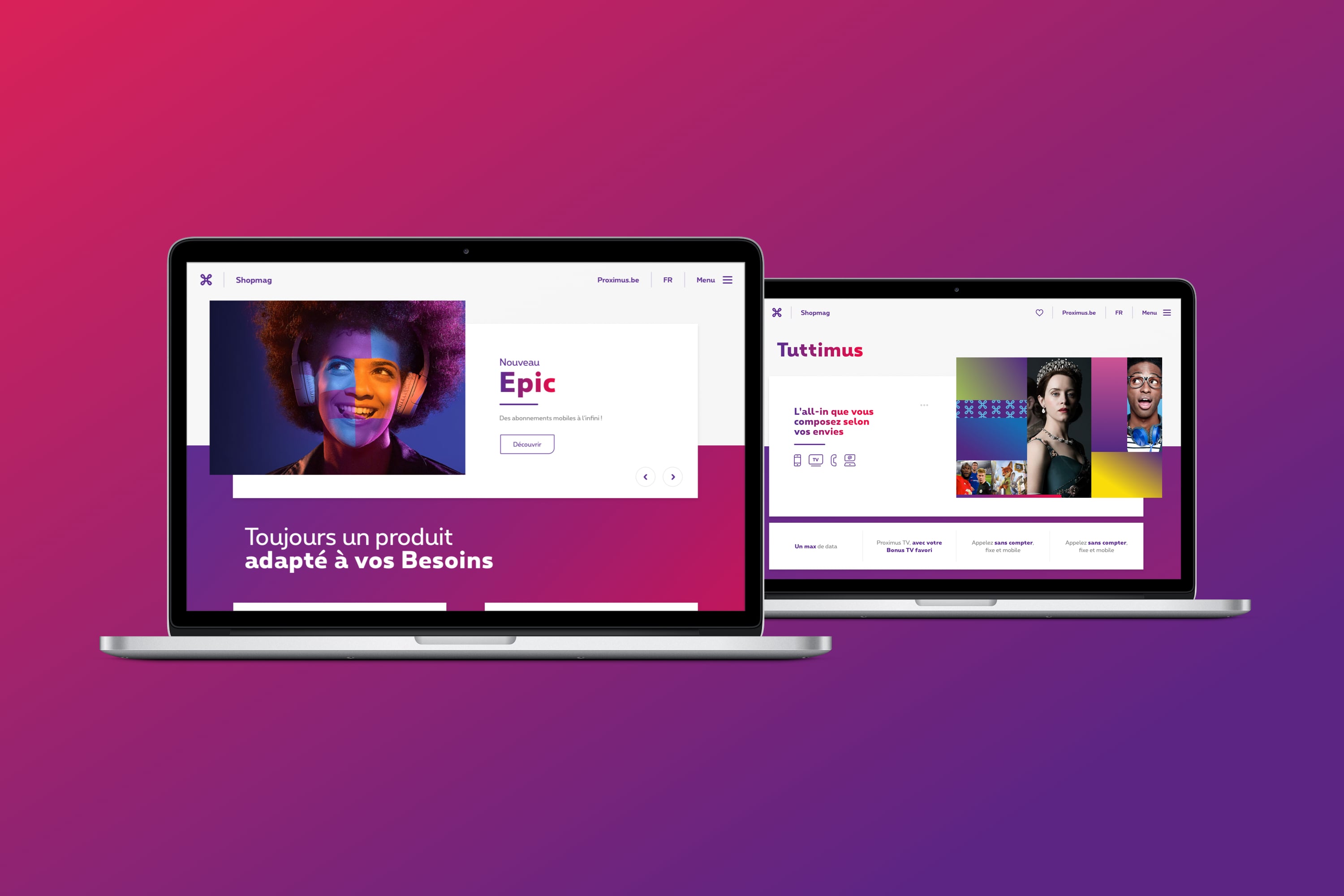 Tailored customer experience
Our solution was to develop the new online shopmag tool for sales people, which is also accessible to customers. Offers can now be updated live on a daily basis while allowing smart ways to filter services & products for the best solution. We're already working on next steps to reduce all paper and use the platform to show specific information on other in-store screens, for a tailored customer experience.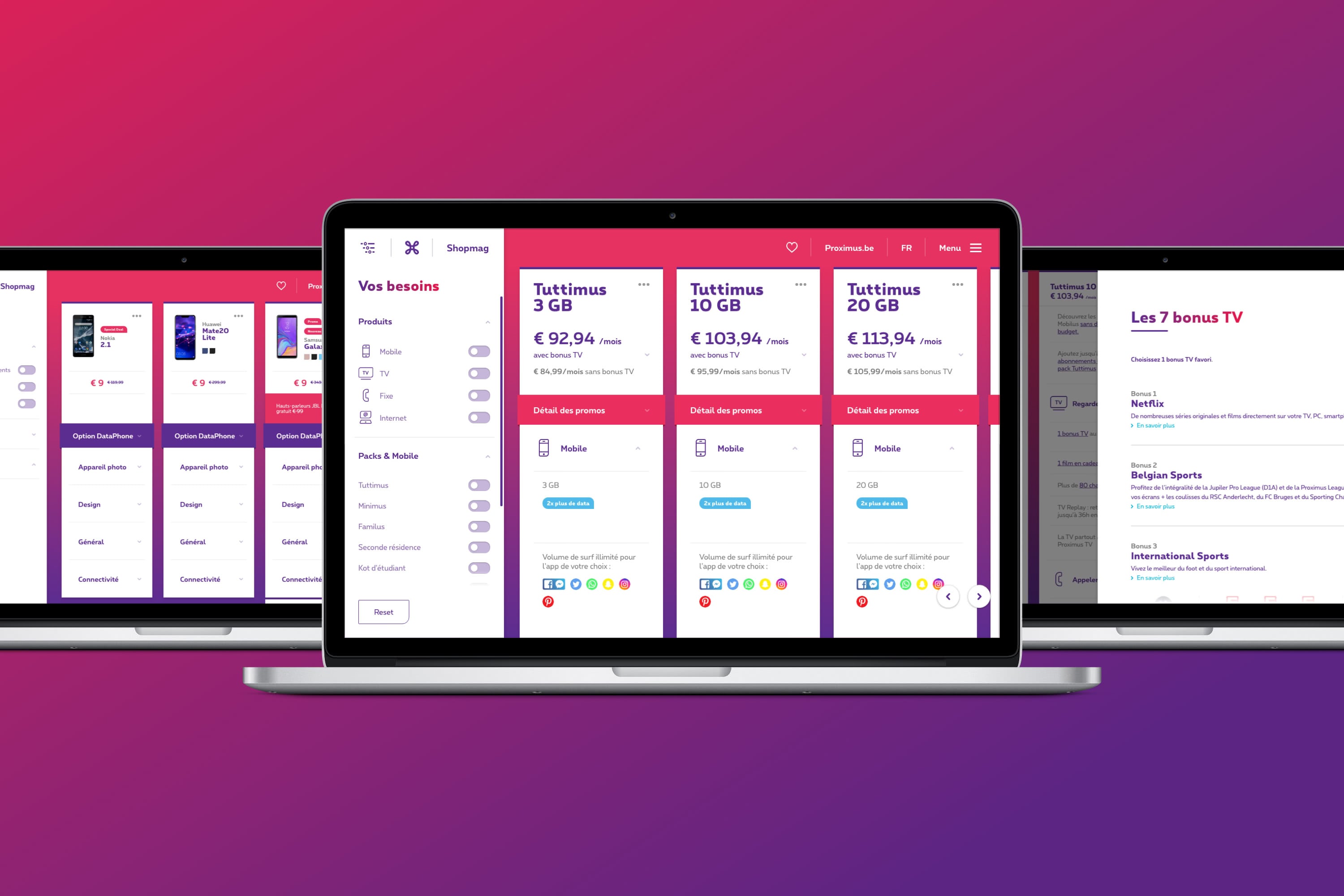 Costs down, savings up
The savings of this digital transition resulted in a total cost reduction of € 250.000 on production costs. Plus another €150.000/year for every new year. And let's not forget the optimized consumer experience as well as an improved ecological footprint for Proximus.