Google has created a shop-in-a-shop in Paris to display their products in real-life situations in order to enhance familiarity for customers.
The products are displayed as they could be used in different life situations. The store looks like an apartment to make customers feel 'at home'. The fascinating space changes its look every 6 months. This way Google recreates situations to show their products in their context.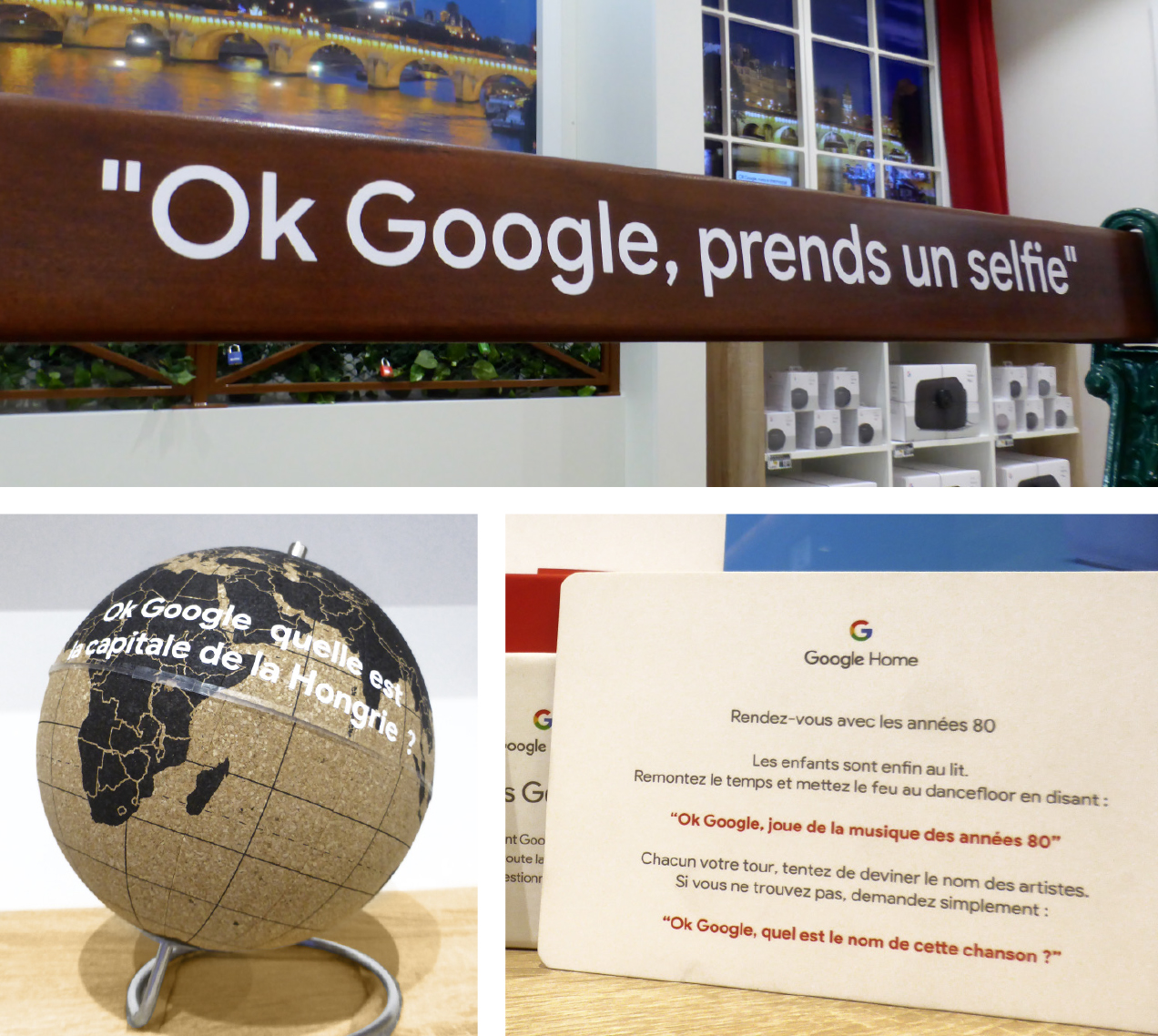 The sales staff takes time to explain the use of products such as the Google Assistant and tries it out together with the clients, explaining them all the possible interactions with other compatible devices. As the customers often don't know what to ask the Google Assistant, the store displays some questions in the decoration for inspiration. No better way to understand the possibilities of the Google Assistant. There is even a small box with playing cards that the sales staff use with the clients to convince them of their utility. There's also a bench for customers to make amazing pictures with the Google Pixel.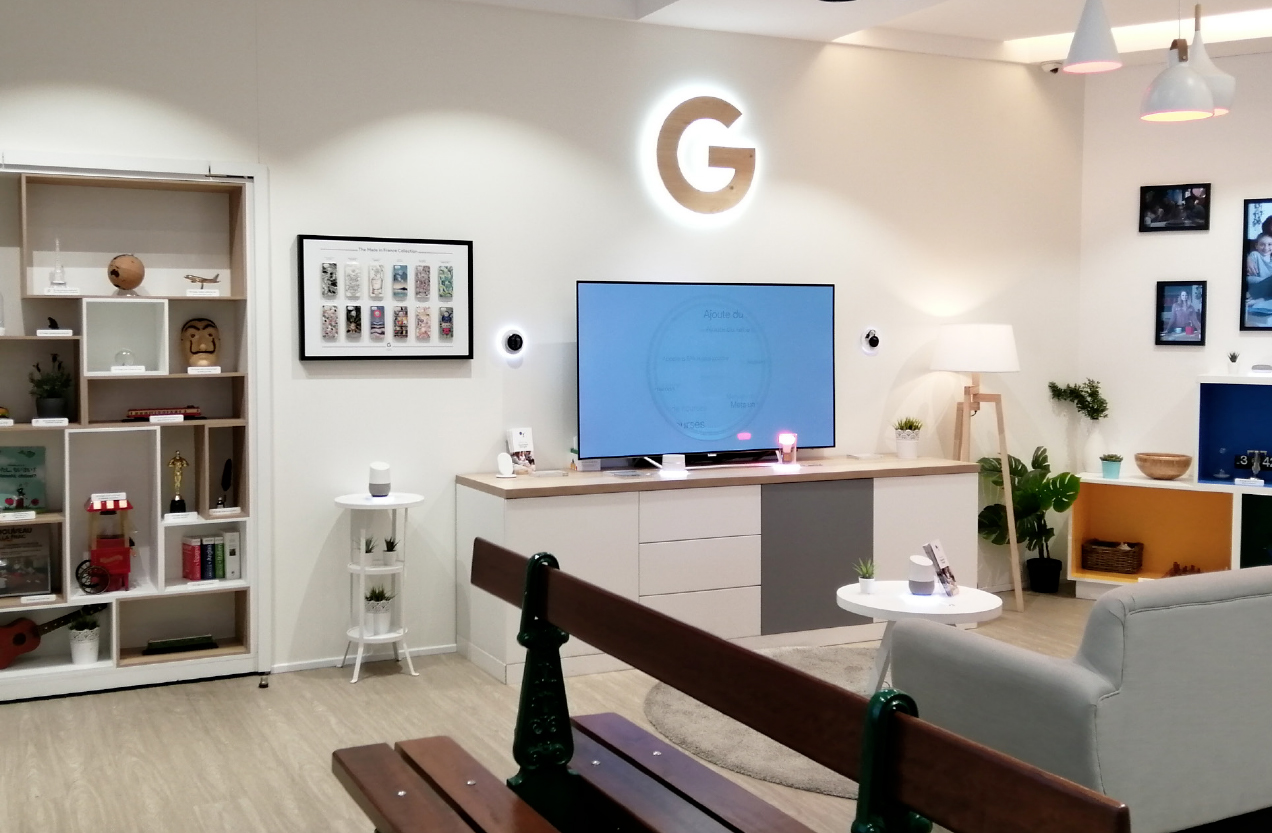 The environment helps the sales people demonstrate different products and at the same time the client doesn't feel pressured by an environment that feels too commercial. People feel good in this store and the sales people have a happy vibe about them. When in Paris…