Digital Marketing is evolving as quickly as it is growing in importance. Now that 2020 is upon us, we have a look at new and upcoming trends, and also check which of our existing tools maintain and grow their relevance. The future is coming!
According to Grand View Research, the digital marketing software industry is projected to reach $105.28 billion by 2025, which is a result of year over year growth in digital marketing spending. Gartner predicts that by 2020, around 16% of total marketing budgets will be spent on digital channels. So if this is the direction we're heading in, it's important to know which digital marketing trends are working right now and which ones are up and coming.
2019 winners that keep on thriving
Video 🎥 - Video was everywhere in 2019 and that's not about to change in 2020. Over 70% of people prefer to learn about a service or product via video and up to 80% of this population say they would consider sharing that content with family and friends. If you want to go even further, go for a live video. These are being watched up to 3X longer than regular videos. Finally, when posting videos on Facebook or Instagram, don't forget to add some subtitles.
Content marketing 🔥 - Content has been occupying the throne for a while now, but actually content is only getting started. Not only is qualitative content the most important fuel for your SEO but it also demonstrates knowledge and expertise in your specific field. However, if you want to drive customer engagement and generate leads, make sure your content is "coming from the heart". That's right, people have developed a radar for faceless "template" content and react a lot better when content is produced by an honest and passionate source.
Chatbots 💬 - You love them or you hate them, but it's undeniable that chatbots are on the rise. Although experiences with chatbots are still a bit of a hit or miss at this point, consumers actually prefer the instant chatbot support to waiting for a human agent, as long as the bot is easy and fun to talk to. As artificial intelligence continues to improve ever so quickly, this technology will continue to be perfected as well. Make sure to clarify which kind of interaction your chatbot understands and always keep a real human operator at arms length for more intricate requests.
Page speed & overal code quality 🚀 - Your page loading speed has been important for many years and it will remain a crucial element for your website's success. It might sound obvious, but more often than not we're tempted to trade in speed for some extra functionalities or visual bells and whistles. Don't fall into temptation though. Research shows that 47% of consumers expect a webpage to load in 2 seconds or less and that 25% of users will abandon a page that doesn't load in four seconds. Beside making sure your users will stay on your page, proper speed and overall code quality is also vital in terms of improving your search engine ranking.
Transparency 🔮 - Since the enforcement of the GDPR in 2018, online privacy really caught people's attention, and for a good reason. "Which data am I sharing? What is this company doing with my data? Can I actually trust them with my data?". All very relevant questions, which are currently top of mind with your audience. The key here is simply to be transparent. Be clear and concise about the data you collect and what it's used for. But don't stop there, if you want to build trust with your audience, they'll want to know who they are doing business with. So try to be an open book, share your values, make sure to interact quickly when questions or concerns are raised, and finally, encourage your audience to share their input on how to improve your business or product.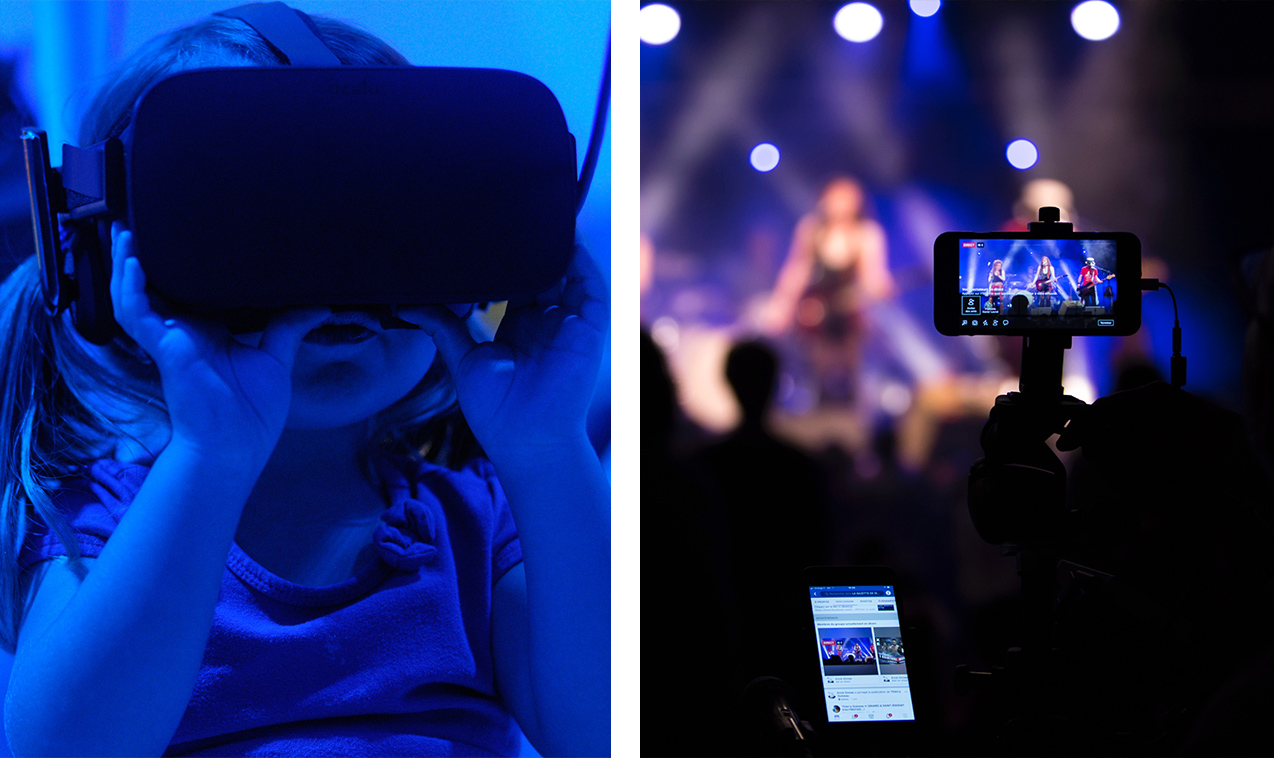 5 horses to bet on in 2020
Personalisation 🤩 - 2020 is going to be all about personalisation. Consumers are getting tired of generic ads: if it's not relevant, it gets fast forwarded or clicked away. Actually 63% of customers feel annoyed when getting served generic ads and 90% of people think personalization is appealing. Therefore, now more than ever, brands need to hit their audience at the right time, at the right place and with the right content. This is a holy trinity that might seem unreachable at first and only reserved for the big players such as Amazon and Netflix, but as data allows us to learn more about our audiences we're actually getting to a place where personalised content and advertising is tangible. So if you haven't dipped your toes in the water yet, 2020 is definitely the time to start.
Messaging Apps 📡 - A perfect example of "being at the right place", is messaging apps. Public social media usage is declining and messaging apps such as Facebook Messenger, Whatsapp and Instagram are on the rise. Consumers and businesses exchange 10 billion messages each month on Facebook Messenger. The benefit of messaging apps is that they quickly allow personal connections, which in turn can result into personalised recommendation and higher spendings. Facebook confirmed that as of 2020 ads will be coming to Whatsapp. How the community will react to this change is still to be seen, but what is sure is that your brand will have the incredible opportunity to tap into the largest messaging app in the world with over 1.3 billion users.
Interactive Content 🕹 - The online marketplace is an overly crowded landscape. To cut through the noise and attract the attention of your target audience you need to bring them new and engaging experiences. That's where interactive content comes in. Whether through shoppable posts, quizzes and polls, calculators, or AR - just to name a few -, interactive content adds more value by creating a two-way dialogue. This will keep visitors on your page longer while at the same time providing new and valuable insights about your audience. As an extra, interactive content also tends to score better in terms of shareability, which will benefit your brand exposure.
Position "Zero" & Next Gen SEO 🕵 - The king of SERP is no longer on position #1, it's sitting right above on position... #0. That's right, position zero - or the featured snippet - are answers that are pulled from relevant web pages and shown directly at the top of the search result page. It goes without saying that this is a very powerful place to be in. The featured snippet information is used for voice search results, generating even more traffic, leads and potential revenue.
Voice Search 🙊 - Last but certainly not least: the rise of voice search. Statistics show that the number of voice searches increased 35 times from 2008 to 2016 and that 31% of smartphone users worldwide use voice-activated search. Estimations show that in 2020, almost 30% of web navigation will be done screenless and that half of all online searches will be voice driven. Next to search, also expect to see a big jump in voice commerce. Players such as Colruyt already testing a system that allows customers to make their shopping lists with Google Assistant.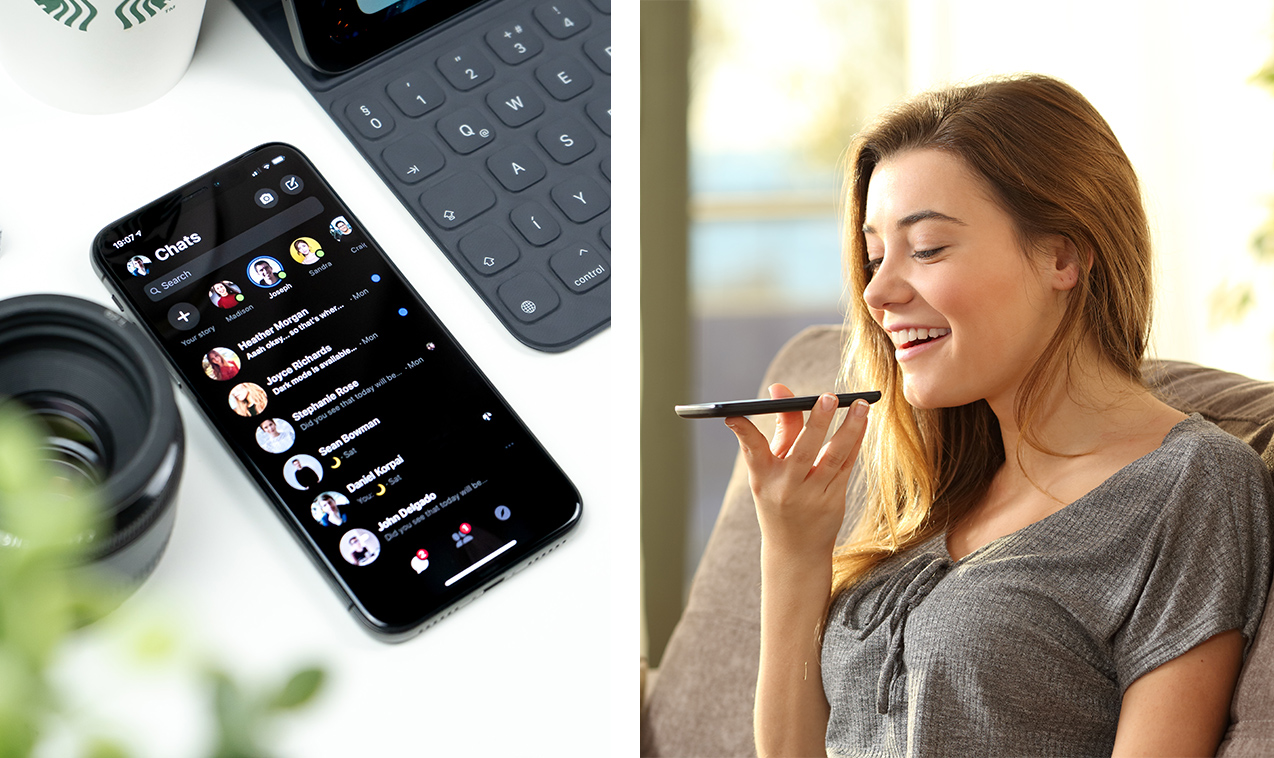 ---
References